Matthew 18:3 compares God-honoring love to a child's love: wholehearted, no grudges, trusting, adoring. My two and a half year old granddaughter lives like that every day. She may throw toys or refuse to taste what's on her plate, but when she gets up from a nap, we all start out fresh again. She loves us and has forgotten all grumpiness. I learn from her what the apostle John refers to as a pure love in 1 John 3:3. Her love is based on hope; she hopes in me. Her hopes are rooted in her needs for security, structure and support. As I nurture Emma through acceptance and affection, I model for her what John notes in 1 John 3:6 as a falling away of wrong-doing. She naturally wants to please the adults in her life, so her desire to disobey is quelled when we spend time together. I am like that with my Savior too. His love shines into my self-sufficiency, and when I spend time with Him, I no longer need to rebel to show my independence.
Do you know someone who needs the Lord's unconditional touch? Lavish God's love on those around you. Your cup will overflow too!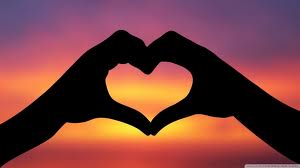 "How great is the love the Father has lavished on us, that we should be called children of God!" 1 John 3:1
Sally
Related Posts:
Confessions of a Recovering Legalist
Do your kids like to take medicine?