A young missionary family has been home in our area. While in the States, their home in Sudan was bombed.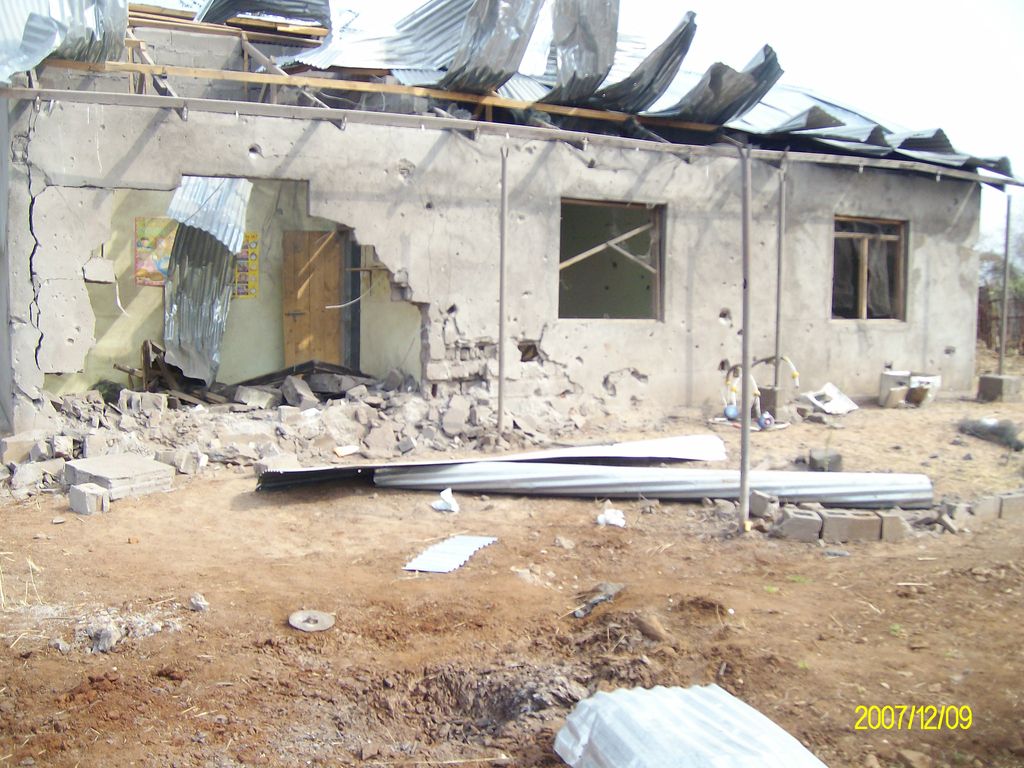 Now, Nate and Amy are packing to return and rebuild. Why would you go back to those conditions? What would motivate anyone to live in an area of unrest? I think any missionary would answer, "We love the people and they have no other options."
Nate & Amy embody this very thought:
"
In everything I did, I showed you that by this kind of hard work we must help the weak, remembering the words the Lord Jesus himself said: 'It is more blessed to give than to receive.' "
Acts 20:35
Hubby & I had the opportunity to meet this sweet couple for lunch on Monday. As we talked about the people they work with in Sudan, Nate acknowledged that life there is hard. But he went on to observe that ministry in the States has become complex. Yes, they face physical challenges, but people there don't have the distractions that Christians in the States battle. I have to agree. The battles are no less in one country than another; we are all in this war for souls together.
In an email, Nate says,
"As we think about our return to South Sudan, we are undaunted despite this obvious setback. The Lord has strengthened our resolve to continue ministry, and we look forward to going soon. We anticipate an early-April flight back to Africa.
If God provides, we would like to rebuild a house near where our ministry relocates within peaceful South Sudan. Initial estimates suggest a cost of $10,000 - $15,000 based on prices of cement, milled timbers, zinc roofing sheets, and transport of such materials in very rural conditions. The earliest we could build upon arrival in South Sudan would be mid-to-late October, when the rainy season is ending and roads become passable for supply trucks."
Could you help?
Could you send money for nails or cement or roofing? Would you help a family that is dedicated to the people of Sudan? Here is the link to their blog. Here is the link to donate.
Thank you!
Sally
Related Posts:
Passionate, Intelligent Prayers